New Zealand Kanuka Facial Moisturiser
Infused with New Zealand native Kanuka flowers, which are known to have powerful anti-bacterial, anti-fungal and anti-viral properties.
Use this lightweight balm to support the skins natural ability to soothe acne causing bacteria, skin infections & skin irritations. I recommend this for people with sensitive to oily and combination skin, especially teenagers.
It's lightweight, easily penetrates the skin, and is perfect for delicate skin or areas of the face, eyes and throat. Use daily as a light facial moisturiser. This is deliciously smoothe & spreadable, gliding all over your skin and quickly absorbing into the skin. Massage onto the face & neck, or around the eyes to remove makeup, then wipe off with a warm wet cloth to cleanse.
I've had rave reviews about my Kanuka oil and Kanuka balm:
Jane says " highly recommend for problem skin, my daughter uses it and it has made a difference to her skin"
Charlie says "There is a visible difference in just one day. Both products smell and feel amazing on the skin"
Marliesje says " I brought this for my daughter who has just hit the troubled skin age and it is great! She puts it on sparingly at night after washing her face and it has been really helpful in managing her break outs.I then decided to try it on a skin condition i have (perioral dermatitis) which has been a reoccurring thing in my life since i was a teen. In the past I have ONLY ever cleared it up with antibiotics. Until now!! So quite frankly, its magic!"
Ingredients : Wild Harvested Native New Zealand Kanuka flowers have been infused in organic Apricot oil & carefully blended with Local beeswax.
Kanuka oil is known to be anti-inflammatory, anti-bacterial, anti-viral & anti-fungal. It also helps to combat skin infections and acne causing bacteria whilst improving the appearance of acne, dermatitis, blisters and sunburn.
Apricot Oil is a lovely lightweight odorless oil, excellent for softening delicate skin. It has astringent properties which help to tighten the skin.
Local Organic Beeswax gives a subtle, honey, sweet flavor whilst protecting the skin from damaging environmental factors.
Organic Kanuka Essential oil.
All of my skincare balms are created with 100% organic ingredients without the use of synthetic ingredients or chemical preservatives. They are hand blended in small batches, using homegrown, wild harvested & organic ingredients & packaged in recyclable metal tins. Please remember to store in a cool, dark place and use this balm within 12 months.
Customer Reviews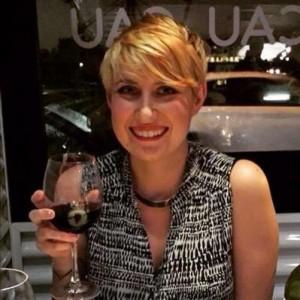 SS
08/19/2021
Sophie S.

New Zealand
Like a dream!
I just LOVE this moisturiser. My skin has never felt better. After many, many years of trying to move away from branded and commercially-produced skincare products, I took the leap with this and my skin just loves it. It glows, looks and feels healthier and is so lightweight. I would not hesitate to recommend this.